It took teamwork to pull off Summer 2020 at DREAM – and people are talking about it.
DREAM was born on an East Harlem ballfield in the summer of 1991. Ever since, the meaning of summer—of freedom, joy, and infinite possibilities—has always been core to our foundation. This summer, of course, we had to get creative and work a little harder to bring that spirit to life, but fortunately, a little ingenuity (and a lot of planning) is nothing new for our DREAM Team or our families. Because of the strength of the relationships that undergird all of our work at DREAM, we delivered our award-winning summer learning programming to over 600 youth, from preschool to pre-college, from East Harlem to the South Bronx.
Our kids logged on each day for workouts and games, reading activities, virtual field trips, and more. That includes the 150+ high school scholars who took on internships and summer jobs as coaches and mentors, leading remote activities for our little ones—for many of them, representing their first paid work-based experience. We also offered opt-in, small-group play on our Field of Dreams, featuring safe and socially distanced pods that allowed our students to enjoy more traditional summer moments, too.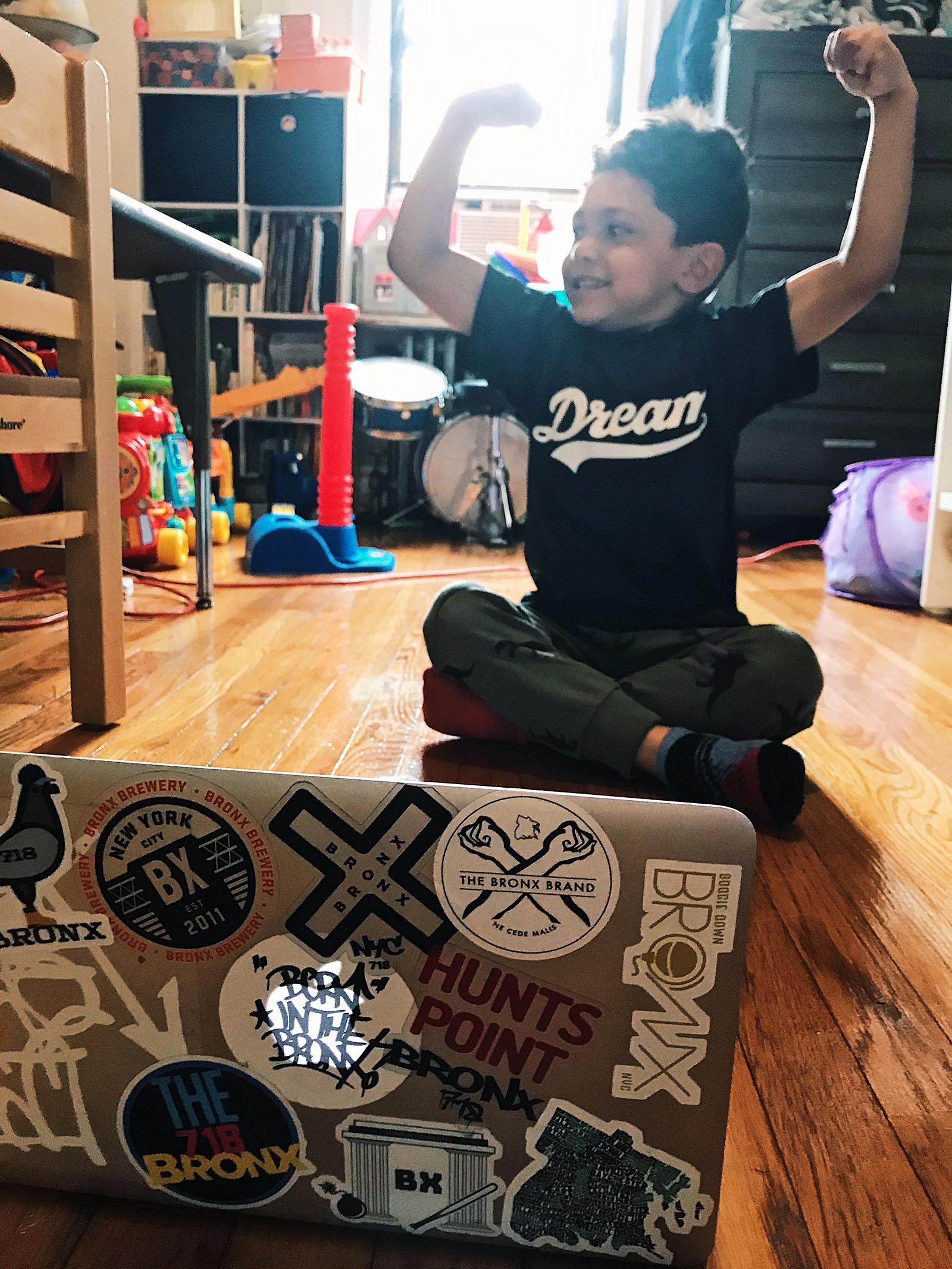 There's no one better to tell you about DREAM's summer than the team responsible for ensuring our sports-based program made a successful pivot to virtual. Hear straight from our Managing Director of Programs Kalila Hoggard and Chief Education Officer Eve Colavito in this recent video segment from Education Week.
Building relationship-based learning spaces will be more important than ever heading into the fall, and DREAM is fortunate to have long-standing practices to lean on, as highlighted recently in this piece by the Charter School Growth Fund. Expect to hear more from us on this front in the coming weeks as we launch the school year.
As always, we are grateful for the support that made it possible for our students to have a uniquely impactful summer—and it's that same support that will help sustain us as we tackle back-to-school and beyond. As we recently told The Chronicle of Philanthropy, our supporters haven't simply carried DREAM through these and other difficult times; they're helping us, every day, to emerge stronger.
It's that partnership—our families, our team, and our supporters—that makes it particularly meaningful to be recognized this year as semifinalists for the 2020 Nonprofit Excellence Awards. (And we're in great company!) As we continue to navigate new terrain together, apart but united, we're surrounded by proof that dreaming big pays off.